Exhibitors Information

All vendors have a separate exhibitor table at the conference. The two tables will be located near the conference area and will have sufficient access to conference participants. The international conference will attract many experts from food processing companies, universities, research centers, and related industries from around the world, such as local restaurants and bakeries. This will be a great opportunity to introduce yourself to many international organizations. The cost for vendors is $595.00, which includes one (1) full registration for the conference.
There is a limited amount of space. Please purchase your conference registration ticket and provide your company description, which will appear on the conference website with your sponsorship level, or exhibit booth, listed alongside a hyperlink to your website. Limit the company description to no more than 35 words.
You can fill out the registration form and make a payment for the registration fee to become a vendor for this International Conference. An email confirmation will be sent within 2-3 days of the submission date.
If you have any questions, feel free to email us at ffc@functionalfoodcenter.com
Please click here to fill out registration form. Click on image below to reserve your space now.
Kyoui Oral Care, Las Vegas, NV, USA. Kyoui was founded to design, develop, and market, new and innovative oral care products to improve people's health by helping them improve their oral health. Kyoui team is aware that oral health is related to general health. Our goal is to develop the most effective oral care devices to improve oral health and consequently, general health. More than 2/3rd of the world population have a kind of periodontal disease, leading to very serious systemic problems, such as Heart Disease, Stroke, Pancreatic Cancer, Alzheimer's, Pre-Term birth, etc. Let's get back to basics! Prevention is better than cure.
Beviva, Upland, California, USA. While no one diet fits all, Beviva believes certain food choices can minimize abdominal discomfort and inflammation of the gastrointestinal tract. We combine the research of Western and Chinese medicine with the personal IBD experiences of founder Sylvia Tam and the team to develop sweet and savory functional and hypoallergetic snacks for all ages to enjoy.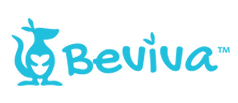 Food Science Publisher, Dallas, TX, USA. Food Science Publisher is especially interested in human clinical nutrition, functional food science and chronic disease aspects of the publishing field. The company specializes in publishing books in the field of food science, nutrition, functional foods and chronic diseases.
Friedreich's Ataxia Movement Representatives
Website: http://famovement.org/
Summary & Mission:
Friedreich's ataxia is a recessively inherited neuromuscular disorder caused by triplet (GAA) repeat expansion mutation in the first intron of the FXN gene. The mutation causes heterochromatin formation and therefore gene silencing, resulting in decreased frataxin protein in FA patients. Frataxin is a mitochondrial protein that is involved with iron-sulfur cluster formation and oxidative stress. The loss of the protein effects the peripheral nervous system, specifically the dorsal root ganglia. FA results in loss of coordination, loss is sensation in extremities, and scoliosis causing the patients to be wheelchair bound. Many patients also develop heart disease and diabetes.
FA patients and families are in need of more funds to be raised, research to be conducted, and awareness to be spread. That is the mission of FAMovement, a 501c3 non profit organization started by an FA patient with a passion to find a cure.