Functional Food Center is pleased to announce its 28th International Conference and Expo on "Functional Foods, Bioactive Compounds and Nutraceuticals in Health and Disease". The conference will be held at ?stanbul Okan University, Istanbul, Turkey on April 16-18, 2020. The 28th International Conference of Functional Food Center will bring together experts in medicine, biology, and the food industry to discuss the functional foods with bioactive compounds as dietary interventions for chronic diseases, as well as for health promotion. Conference organized by FFC and ?stanbul Okan University.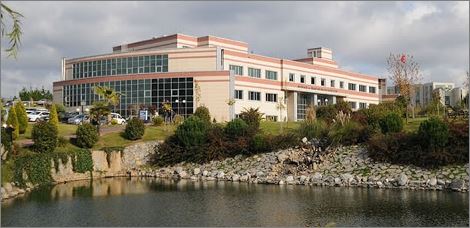 Main Conference Topics/Sessions:
Main Topics/Sessions at the 26th FFC's International Conference will include:
GENERAL SESSIONS:
Session 1: Functional Foods, Bioactive Compounds and Nutraceuticals: Definition and the Status in Different Countries
Session 2. Functional Food Ingredients: Sources and Potential Benefits in Public health
Session 2: The Effects of Bioactive Molecules on Biomarkers of Chronic Diseases
Session 3: The Effects of Nutrition and Functional Foods on Aging and Health
Session 4: Nutraceuticals in Health and Disease
Session 5: Functional Foods and Chronic Diseases
Functional Foods and Obesity
Functional Foods and Diabetes
Neurological Diseases
Cardiovascular Diseases
Functional Foods and Cancer
Functional Foods and other Chronic Diseases
Session 6: Functional Foods with Bioactive Compound(s): Prevention and Management of Non-communicable Diseases
Session 7: Food Bioactive Compounds, Biomarkers, and Functional Foods: Promising Concept for Chronic Disease and Healthy Aging
Session 8: Safety of the Bioactive Compounds and Functional Foods
Session 9: Biomarkers and Functional Food
Session 10: Marketing Size of Functional Foods
Session 11: Traditional Functional Foods and Beverages. Session Organizer: Assist. Prof.Dr. Ilkay Gök, Head of Gastronomy Department,
Head of Eurasia Cooks Association, Okan University, Istanbul, Turkey
Session 12: Current Research & Development of New Functional Food Products: Session Organizer: Danik Martirosyan, PhD, FFC, Dallas, TX
You may suggest and organize your own special session.
For more details about the Sessions and main conference topics please visit Conference Topics page.