Featured Articles
Check out these fascinating articles from our July issues of the Functional Foods in Health and Disease and Bioactive Compounds in Health and Disease, our two free, open-access journals.
---
---
Nutritionally-complete formula fortified with isomalto-oligosaccharide for hemodialysis patients: by Kridsada Keawyok, Nualpun Sirinupong, and Santad Wichienchot
Wichienchot et al. conducted a study in which they examined the probiotic selectivity the isomalto-oligosaccharide (IMO), which is produced from tapioca starch in a pilot-scale reactor, as well as its applications in a novel nutritional formula developed for hemodialysis patients.
---
Absorption pathway of dietary flavonoids: the potential roles of the lymphatic transport in the intestine by Kaeko Murota
Recently, it was discovered that, in addition to absorption through the portal vein, dietary flavonoids are also absorbed via the intestinal lymphatic pathways. In this review article, Murota summarizes several reports on the lymphatic transport of flavonoids and discusses the physiological signficance of lymphatic flavonoid absorption.
---
Frequently used medicinal herbs and spices in weight management: a review by Vered Kaufman-Shruqui, Sheri Sherf-Dagan, Hagit Salem, Daniela Abigail Navarro, and Mona Boaz
Using pre-clinical and clinical studies, Kaufman-Shriqui et. al evaluate evidence regarding the efficacy and safety of herbal preparations, such as cinnamon, capsaicin, black pepper, and circumin, which are popularly consumed for weight reduction.
---
---

Nutrition planning during the COVID-19 pandemic for aging immunity by Pooja Polamarasetti and Danik Martirosyan
Polamarasetti and Martirosyan conducted a literature review of nutrition recommendations and their antiviral effects in older adult populations to create guidelines that will assist in reducing the age disparity in vulnerability to COVID-19.
---
---
Product details:
Series: Functional Food Science (Book 8)
Paperback: 302 pages
Publisher: FSP
published (August 14, 2020)
Language: English
ISBN-13: 979-8675209637
ASIN: B08FP7QC2D
UNSPSC Code: 55101500
Product Dimensions: 8.5 x 0.7 x 11 inches
Price: $245.00
Discount price for our readers: $165.00
Send us your inquiry or questions:
ffc@functionalfoodscenter.net
28th International Conference Announcements + Limited Time Offer
August 25th, 2020
By Grace Santiago and Danik Martirosyan
The FFC 28th International Conference on August 28-29, 2020 is quickly approaching! In order to accommodate the numerous limitations that have emerged due COVID-19, we have decided to hold the conference virtually this year. In doing so, we also hope to create an opportunity for those who have previously been unable to attend in person to experience this event. We invite you to join us in learning about the role of functional foods in longevity, bioactive compounds, and biomarkers in age-related diseases, as well as the latest research on how functional foods may be used to address coronavirus.
We understand that those who have been unable to afford to pay for the conference may be experiencing financial difficulties due to the impact of COVID-19 on the economy. If you or your organization have been impacted financially due to coronavirus, we would like to extend this special, limited-time offer for our readers and LinkedIn followers.
For the next 24 hours only, we will be marking down the regular registration fee to $49* if you use the code: FFC28
To take advantage of this deal, click on the links below to register and pay for registration within 24 hours of receiving this message in your email inbox. Don't forget to use the discount code FFC28.
www.mcssl.com/special-discount-non-student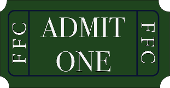 *Note:
This discount only applies to regular attendees, not oral/poster presenters or exhibitors
Benefits of Registering for the Conference
Access to the Conference Livestream via Zoom
A conference abstract e-book
An annual membership to the Academic Society for Functional Foods Compounds (ASFFBC)
20-30 credits towards a Functional Food Scientist/Functional Food Professional Certification
Conference Scientific Sessions
Day 1
1. Nutritional Support for Fighting COVID-19
2. Enhancing the Elderly's Immune System to Fight Chronic and Viral Diseases
3. Diet, Nutrition, and Functional Foods for Older Adults
4. Prebiotics, Probiotics, Microbiota, and Health Aging
5. Biomarkers in Age-Related Diseases
6. FFC's Anti-Aging Strategies: Clinical Studies on Longevity
Day 2
1. Functional Foods and Bioactive Compounds for Disease Management and Healthy Aging
2. Functional Ingredients/Bioactive compounds and Healthy Aging
3. FFC's Anti-Aging Strategies: Clinical Studies on Longevity
4. Current Research and Development of New Functional Food Products for Healthy Aging
Keynote Speakers
William Li, MD, President and Medical Director, The Angiogenesis Foundation

Dr. William Li is the president of the Angiogenesis Foundation and author of EAT TO BEAT DISEASE—The New Science of How Your Body Can Heal Itself. He also has given a TED Talk entitled "Can We Eat to Starve Cancer?", has appeared on numerous news stations, and published over 100 scientific publications covering various chronic diseases.

Presentation: Food as Medicine in the COVID-Era: Nutritional Strategies for Prevention, Intervention, and Long-Term Recovery
Alexander Haslberger, PhD, Professor, University Vienna, Department of Nutritional Research, Vienna, Austria.

Dr. Alexander Haslberger is a professor and group leader at the University of Vienna, Department for Nutritional Sciences. His research areas include immune responses, microbiota, epigenetics, molecular nutrition, and healthy aging. His present projects cover individualized preventive health care, pro- and prebiotics, epigenetic and aging, functional foods, and DNA stability. He is also the founder of the university spin off HealthBioCare, a consultant at Bluezones Elements, and has published more than 170 articles.

Presentation: Fasting and individualised bioactive food ingredients improve GI microbiota and epigenetic regulation of healthy aging
Presentations and Exhibitions
Poster presentations and exhibitions will also be held virtually. Presenters will be provided with the opportunity to speak for 5-10 minutes over a live stream to discuss their research and answer questions from attendees. Exhibitors will be given the opportunity to present their products for 10-20 minutes via live stream.
With over 3,900 registered attendees so far, this will be our biggest international conference yet - we hope to see you there!